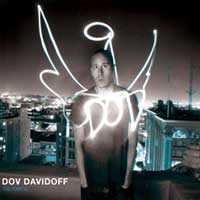 Like a few people, sometimes my first exposure to a comic is their TV special. The first time I saw Dov Davidoff was through his Comedy Central Presents special. A lot can be lost with transferring a comic from the club to the TV, but there was an amazing energy with Dov that gave me that moment where I move to the edge of the couch, leaning forward to make sure I catch it all. The folks at Comedy Central were impressed as well, as his first CD entitled "The Point Is…"
comes out on the CC Records label just next week.
The following are pieces from two tracks from the upcoming album. The first is entitled "The Gay Man" and the second "Magnum." One of my favorite tricks of Dov's is on display in the first, where he'll ask an audience member's name and continually return to deliver his jokes to that person, almost like he's having a conversation with them rather than doing a routine for a room of strangers.
"The Point Is…"
hits store next Tuesday, April 22nd.