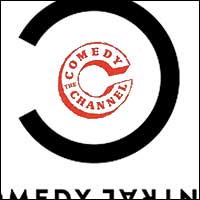 My only complaint about Julie Seabaugh's Oral's History of Comedy Central is that, by nature, you have to have cursory looks over some of the defining shows. The Daily Show or South Park are particularly ripe for Oral Histories themselves. But this is a quibble on a good read. And it's only part one. Still more to come.
Amazingly, there's still parts of Comedy Central's back library that still resonate and that they're willing to potentially resurrect... an intriguing tidbit from the article:
Katz: Dr. Katz has such a loyal fan base, even now. At one point not so long ago Comedy Central approached Tom Snyder and myself to make webisodes of the series. The idea was they would introduce all the [young] comedians in Comedy Central's stable. They backed out at the last minute. But I expect it will be back somewhere in some form.
I love this, not only for the possibility of more Dr. Katz, but just the optimism of that last sentence. Streaming + Content Demands + Nostalgia has turned the "goobyes" for a lot of belowed shows into "see you laters."